Mostly fine weather made for excellent swimming conditions at Swimming Northland's annual age group championship meet at the Kauri Coast Swimming pool in Dargaville last weekend.
The three-day carnival attracted 149 swimmers from 15 clubs, mostly from Northland but also a few visitors from the Waikato, Counties- Manukau and Auckland regions, including a contingent of 14 swimmers from Roskill Swimming Club.
Louise Wickham, one of two technical directors of the meet and a Swimming Northland board member, says she and her fellow organisers were happy with how the competition had gone."We had really good weather and good entry numbers, with a few returning swimmers supporting the event," she says. "Looking at the results, there were quite a few pbs (personal best times) so it looks as though it was a really successful meet for a lot of swimmers."
One of the returning swimmers was Ellie Eastwood (20) swimming under the Northwave banner. Eastwood headed overseas in 2019 to study at Wagner College in New York and swim for the Wagner Seahawks team, but due to Covid returned home in March last year. She heads back to New York this week to resume her studies and swimming.
As the meet ended on Sunday afternoon and news broke of a positive Covid case in the Northland community, Wickham asked people to ensure they had scanned into the venue. "I suppose my only concern was that very few people used the QR code when I asked them to."
She thanked main event sponsors Douglas Logging for their support, along with Dargaville Ford for the use of a BBQ trailer, Waipu Lions and Marsden Maritime for shade tents and Harrison Contracting Dargaville for cones. Raffles donated by The Coffee Girl and Swim T3 raised $750, enough to cover the cost of new shade tents and umbrellas for officials. Swimming Northland last year spent around $40,000 on new touchpads and backstroke ledges which, thanks to Covid-related shipping issues, are still somewhere in transit.
Several race records fell at the meet, with 10-year-old Te Rauroha Paki of Northwave Swimming Club claiming the most age group race records including some long-standing times: 100m fly set in 1984 by Whangarei's Adrian Owen, 100m back set by Kamo's Mark Cooper in 1998 and 50m back set by Kamo's Aiden Ferguson-Rudolph in 2002. Te Paki also took the race records for 50m free and 50m fly. His time for 100m fly was also a new Northland Age Group Long Distance records – Te Paki was the previous record-holder, having set a new time at the 2020 Auckland Open Championships in December last year.
Hans Haufe, also of Northwave, set new Northland Age Group Championship race records in 50m back and 100m back.
Te Mana Atutolu of Whangarei Swimming Club set two race records in 13-year men's 50m back and 50m free.
One race record each went to Henry Childs of Northwave (10-year men's 50m breast); Layla Bell of Bay of Islands ((10 year women's 50m free); Emilia Finer ((16 year women's 50m fly).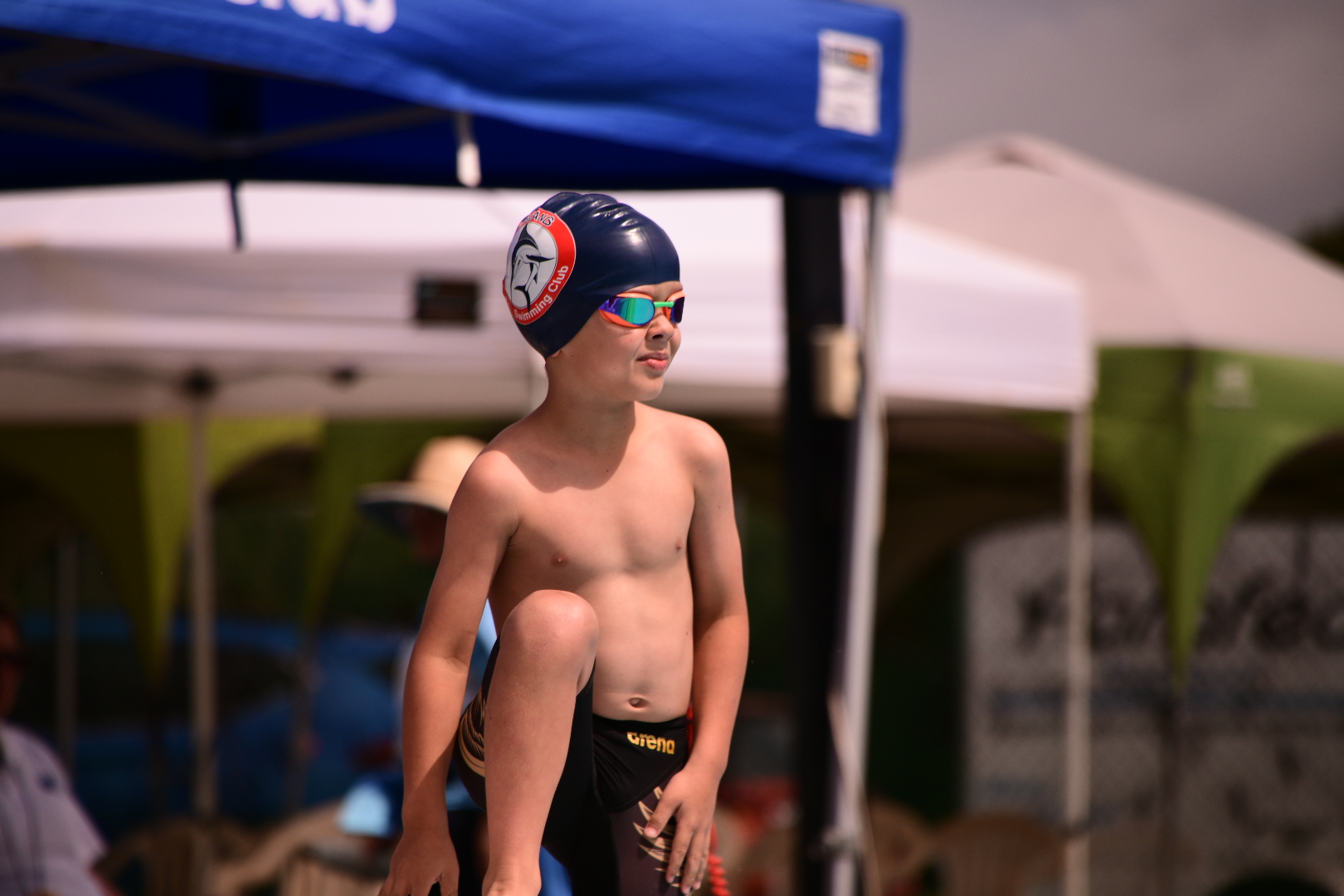 Eight-year-old Elijah Welling of Bay of Islands waits to start his leg of the mixed nine and under relay race.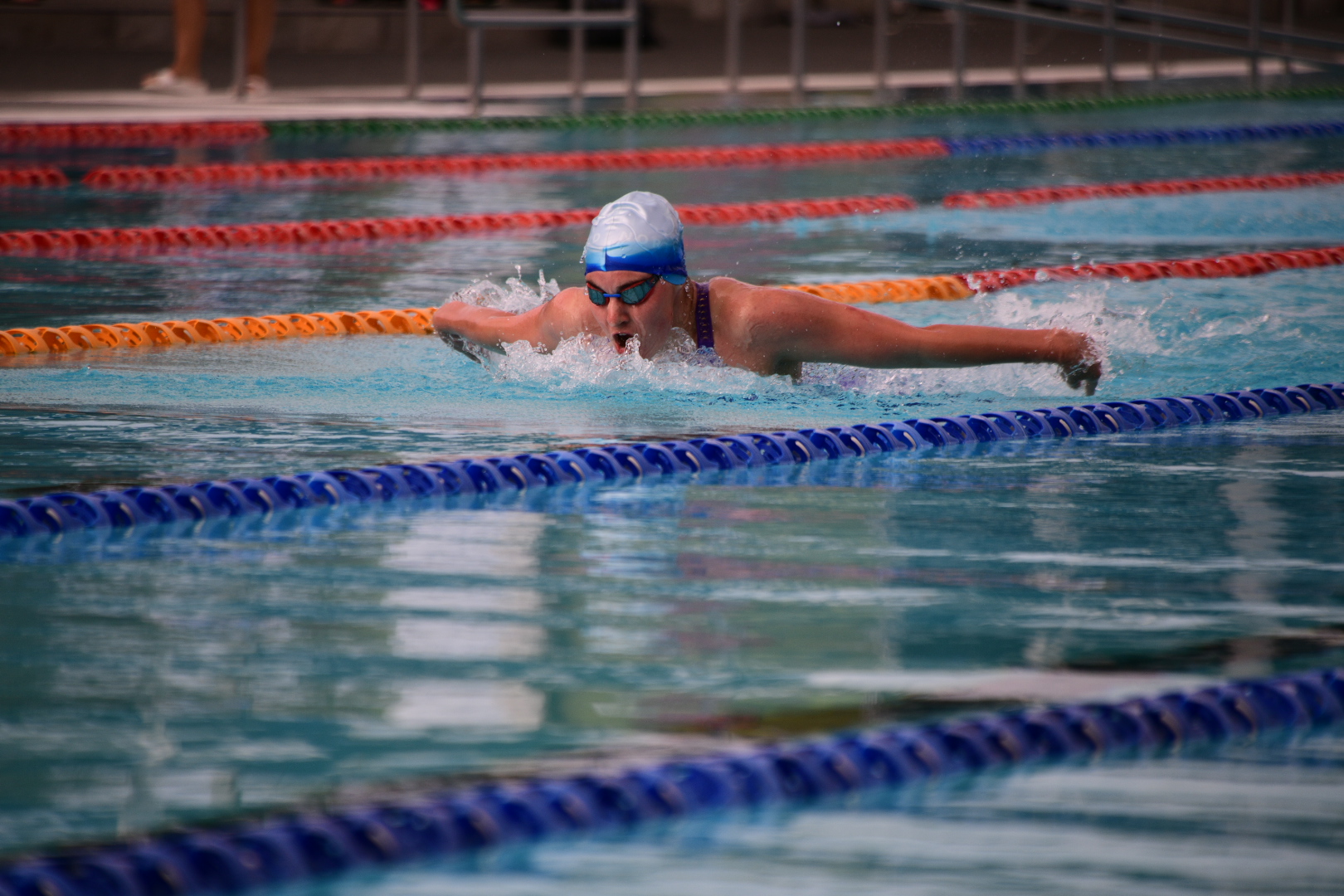 Emilia Finer in 200m butterfly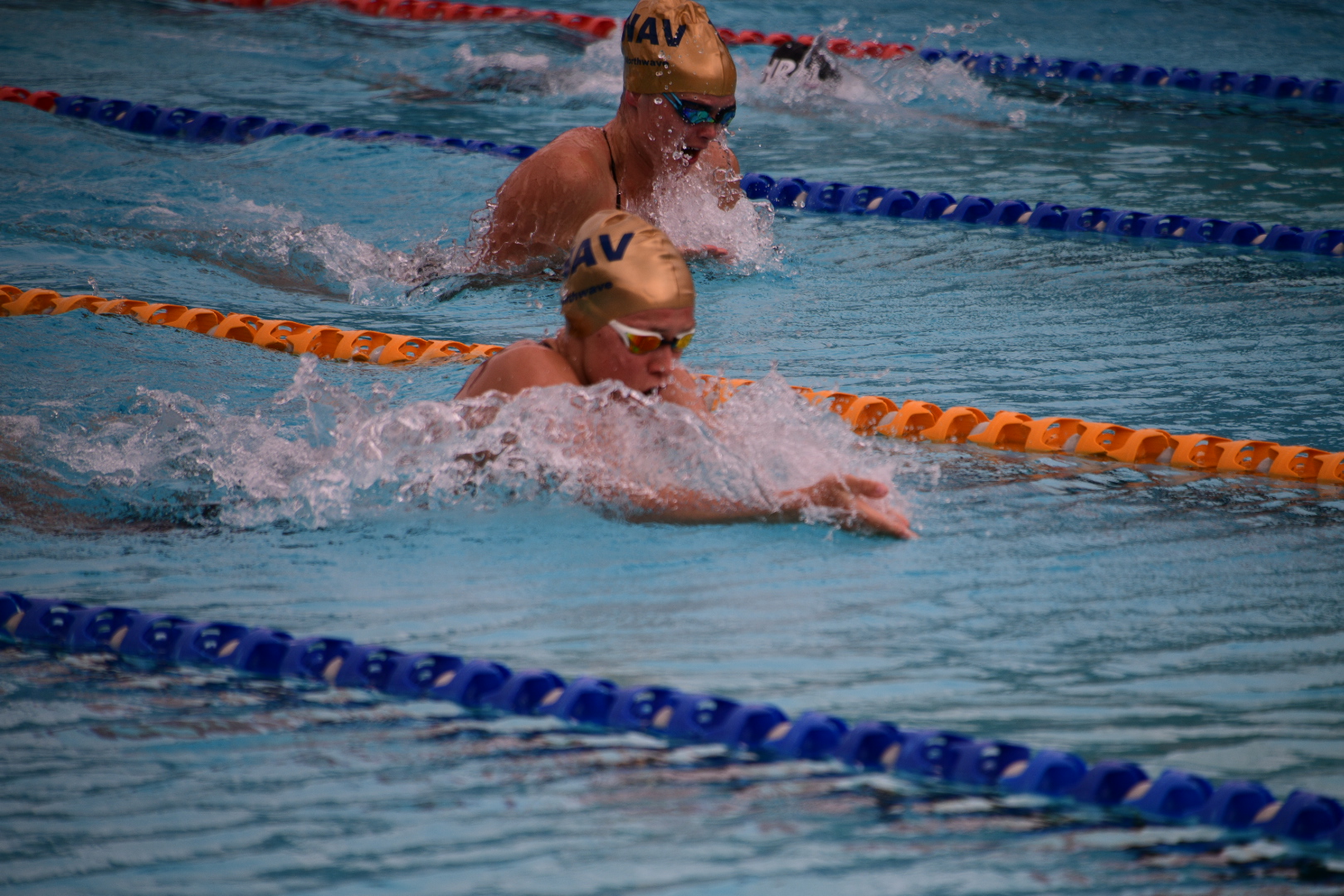 Northwave's Ciara Smith (foreground) and Ellie Eastwood compete in 200m breaststroke.